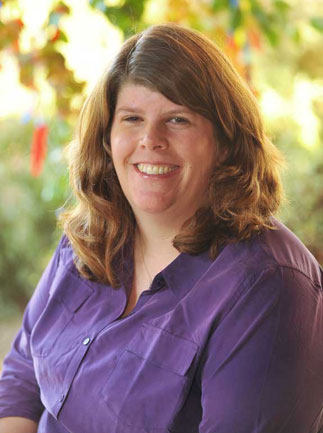 Why is Messiah Lutheran Preschool important to you?
Messiah Preschool is important to me because this is a place where I get to work with children every day and share the good news of the Lord. I want to let the children know that they are cared and loved for. I love that each day is unique and different.
What is your favorite TV show and why?
The Middle is one of my favorite shows. It is a show that my whole family can watch and laugh about together.
If you could have a superpower, what would it be?
I always loved the Bionic Woman (I know she wasn't a superhero, but I loved her). I would love to be able to run fast and have awesome hearing like she did.
What's a fun fact that few people know about you?
I won a trip to Disneyland and on that trip I met snowboarder and Olympic Medalist Shaun White.
Why Messiah?
I feel everyone truly cares at Messiah. It is a blessing for me to be involved with a caring community. I truly care about the work I do here; it doesn't feel like work because I get to wake up every day and feel the Lord working through me
What is something that made you laugh in your classroom?
Many things make me laugh on a daily basis in my classroom. The children at times get our names confused and my favorite name lately is Mrs. Van Bogart (my name, Mrs. Van Buskirk and Mrs. Bogart, my assistant's name combined). They also think that my teachers I work with are all my sisters, or my mother.