Plan a Visit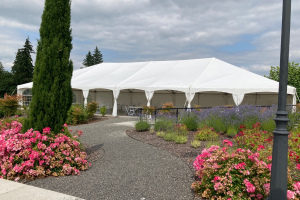 The Grand Reopening of in-person worship of Messiah North in Ridgefield, happend Sunday, May 16 at Windy Hills Winery in Ridgefield!
The Grand Opening of in-person, indoor worship of Messiah's Jubilee Collective will be Saturday, August 7, at the downtown Vancouver, YWCA. Jubilee's worship will start with an every 1st and 3rd Saturday of the month schedule.

-----
Well ... everything that used to be on this page has changed ... except for our reliance on God through Christ and the importance of worship in sustaining our faith. God wants our worship and binds us as a community through it. Through worship, we are renewed and energized to serve as Christ's hands and heart in our community, workplaces, homes, and the church.
Messiah, a three-campus congregation, currently provides two live-streamed opportunities and three in-person worship opportunities per week. As it pertains to our online community, we are committed to livestream. What you see is what you get, no creative edits, make-up crew, or slick production with lighting effects. What you will get is the Word and Sacrament, every week, every service.
Sundays at the Hazel Dell Campus
9:00a
In-Person at the Hazel Dell Campus sanctuary
no reservation needed

9:00a
Livestream from the Hazel Dell Campus sanctuary
We post the link to this service each week on the front page of this site.

Sundays at Messiah North Campus
11:00a
In-person worship under the event tent at Windy Hills Winery
1346 S. 38th Ct.
Ridgefield, WA 98642
see photos of Messiah North »
visit the Messiah North landing page »


Wednesdays Dinner Church
7:00p
Dinner Church with the Jubilee Collective Community hosted by Pr. Lenny Duncan
This is a hybrid livestream and Zoom experience; pick one or the other, depending on your comfort level
Email Pr. Lenny for the respective links »


1st and 3rd Saturdays Downtown with Jubilee starting August 7, 2021
10:00a
In-Person worship with the Jubilee Collective Community at the downtown Vancouver YWCA
no reservation needed


Messiah Lutheran Church
one congregation | multiple locations
Hazel Dell | Messiah North | Jubilee Collective
Messiah Lutheran. Here everyone is treated with dignity, always—a place where all means all. We value the God-given worth of all identities, all abilities, and all differences.