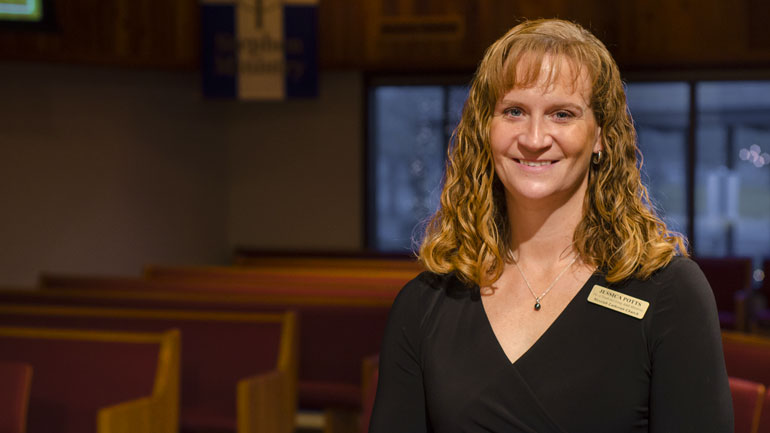 What was an important Jesus moment in your life?
Going on my first mission trip to Colorado as a high school student. It was the first time I had an opportunity to live out my faith by serving. I know this is why I have such a passion for mission trips because I know the impact it had on me.
What is your favorite TV show and why?
The Amazing Race because I enjoy seeing all the different countries the contestants visit during the race. The challenges and competitions are fun to watch too.
If you could sit down with anyone in the world for coffee, who would it be?
Mother Teresa. Her unconditional love and care for the poor has always inspired me. She was a person who truly lived out her faith by example.
What's one of the dumbest things you've ever done?
Hiking (unprepared) in the Himalayas. I got sick and had to separate from my group to rest in a tent with a marijuana smoking Indian Holy Man who only spoke Hindi. I tried not to inhale.
What do you like best about working for Jesus and his people?
Working with youth and young adults and seeing the passion and joy they have for life.
Why Messiah?
Messiah is a community that truly cares about loving God and loving others. I have never seen a church community that loves and embraces youth like Messiah. Youth are always welcomed and know they are loved.