What was an important Jesus moment in your life?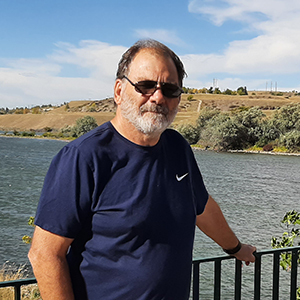 I was coming out of chapel at Luther Seminary when a classmate said there was an urgent message for me on the bulletin board in the communications center. My wife was going into surgery for the delivery of our premature twins at Fairview Hospital in Minneapolis. My conversation with Jesus in the car on the way was unforgettable. Now some 44 years later and all is well, I still feel the vibe.
What is your favorite TV show and why?
Okay, okay, so I like to watch football (Go Packers), and baseball (Go Mariners), and college basketball and ….
What is the best vacation place you've ever been to?
A river cruise on the Elbe River that included a stop in Wittenberg, Germany, home of Martin Luther.
What's one of the dumbest things you've ever done?
A very inattentive and careless incident with a table saw that you might notice if you look carefully.
Why do you believe in God?
Because I believe the loving, forgiving Creator still believes in us and it is pretty extraordinary to be a part of such a work in progress.
Why Messiah?
Thanks for calling me out of retirement and inviting me to be a part of your fresh opportunity to discover who we are becoming as a people of grace and service together. My wife, Hannelore, and I are pleased to worship and be with you.