An epic fail essay by Pr. Kathleen Braafladt.
It was only the 6th week, but I knew I was in trouble. I thought I had better call him, before he called me. Sitting outside his office, I couldn't tell if I was more angry than anxious. I had given up a good job, packed up all my belongings, moved to a new state. It had never been part of my plan. I remember the day I sat in the sanctuary of my home church and relented. "OK, God, I'll go to seminary … BUT you will never get me to preach." Now I was sitting with 4 quizzes and a paper in my hand. All of them indicated I was failing philosophy. I had never come close to failing a class before.

His door opened and Dr. Lee Snook welcomed me. His reputation at Luther Seminary was legendary. I didn't know what to expect from this meeting, disappointment I suppose. I started by telling him that philosophy wasn't my thing. "I have a business major. Give me an equation, an algebra problem, anything with numbers." I just couldn't keep Hegel, Whitehead, Descartes, Hume, Kant or any of the rest of them straight.
After several minutes, I knew in my heart it was all over. What was he going to say? I'll get you a tutor? I knew that wouldn't help.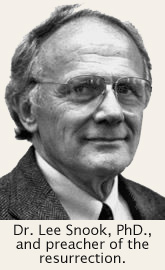 Finally, he stopped me mid-sentence. "Kathy, you don't need to do well in my class to be a good pastor."

"What!?" I blurted out. "This is a core class. All the rest of my learning will build on this. If I don't get this, how can I get anything else?"

"Trust me. You don't need to do well in my class to be a good pastor. Now get back to work. Stop in anytime you get stuck." I stared at him, looked deep into his eyes to see if he was being serious. I saw nothing but sincerity.

It was only a word, but it was his word. I went back to work, and his word, was enough to carry me through.

After nearly twenty-nine years of ministry, I still lean into those words. They have brought about my resurrection time and time again, when I thought it was all over.

On a wretched Friday afternoon, the disciples were certain that their future with Jesus was over. Blood, nails, agony, and finally a dead body—nothing left.

We don't know what happened inside the tomb on Easter morning, what word God gave Jesus that sat him straight up on the slab. What words did they exchange as he stood up on his feet? What word carried him back out into the world that had killed him, back to his disciples who deserted him. It's a mystery.

Whatever the word, it did the trick, because it was God's Word. When God speaks, resurrection happens.

What word is it that you need to hear? What word will carry you when you can no longer walk?

"Your sins are forgiven … stand up, take your mat and go to your home." (Mark 2:5, 11)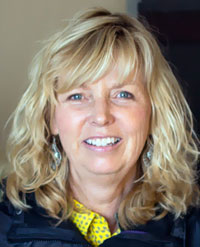 "For surely I know the plans I have for you … plans for your welfare and not for harm, to give you a future with hope." (Jer. 29:11)

"Come to me, all you who are weary and carrying heavy burdens, and I will give you rest." (Matt. 11:28)

"I am the resurrection and the life. Those who believe in me, even though they die, will live …" (John 11:25)

They are only words, but they are God's Words. Lean into them, they will do for you exactly what they say.