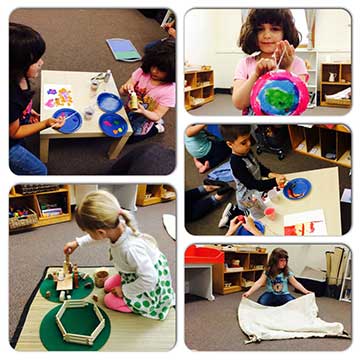 Begins pre-service Sunday mornings at 9:30a.m. in room 105
New summer Sunday school program runs through August 23 for children ages three (as of last September 1, 2014) through beginning fifth grade.
Parents are invited to bring their children to the Godly Play® classroom (room 105) at 9:30 a.m. before going to worship. During the song after the sermon, the children will be escorted by teachers to the sanctuary to experience the last part of worship with their families. Pastors Peter and Kathy and David Teeter have redesigned the order of worship so that children will participate in the children's message, the Apostles' Creed, Lord's Prayer, Holy Communion, and the closing hymn. Come, bring your children for a fun, educational and worshipful experience!