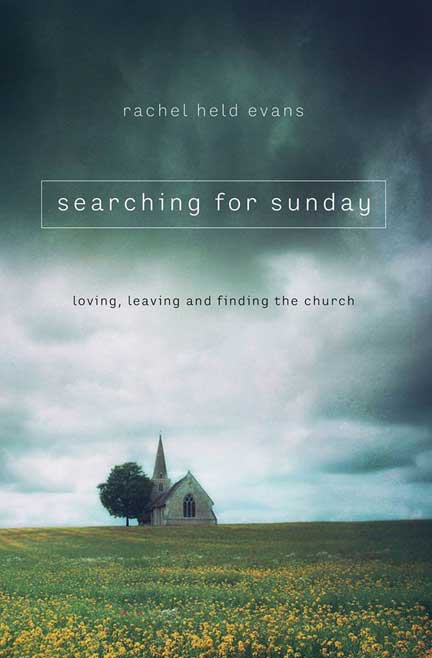 The Tuesday Morning Breakfast Bible Study Group is reading Searching for Sunday by Rachel Held Evans starting January 2016. You are invited to be a guest in the eating, reading, and conversation. The group meets at 6:00a.m. at the Peachtree Restaurant on Highway 99 in Hazel Dell. Facilitated by Pr. Peter, each session begins with prayer and ends when the first group member has to leave for work, usually around 7:05am.
Walter Brueggemann comments about Searching for Sunday: "Evans has written a zinger of a book. Grounded in the deep things of faith, she writes in a vivid style and transposes the claims of faith into compelling concrete narrative. Her book is a forceful invitation to reconsider that faith has been misunderstood as a package of certitudes rather than a relationship of fidelity." Another reviewer writes: "If there's a part of you– a big part, a small part– that is whispering the question 'why am I still a Christian?' then I think you might need to read this." The book is $2.99 for Kindle edition, $10.69 for paperback at Amazon.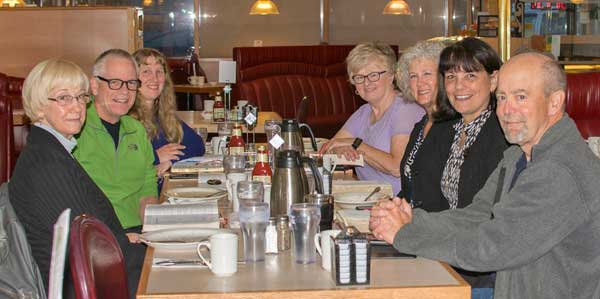 The group meets throughout the school year regularly alternates between reading a book of the Bible over several weeks and reading interesting contemporary works by Christian authors. Previous guided readings have included Awaiting the Already by Magrey R. deVega, A World Awaits, selected readings by C.S. Lewis, An Unhurried Life: Following Jesus' Rhythms of Work and Rest (© 2013) by Alan Fadling, God is in the Manger (© 2010) collected letters and writings by Dietrich Bonheoffer, Sabbath as Resistance (© 2014) by Walter Brueggemann, Jesus, The Final Days (© 2009) by Craig Evans and N.T. Wright, The Prodigal God (© 2011) by Tim Keller, and Take this Bread (© 2008) by Sara Miles.