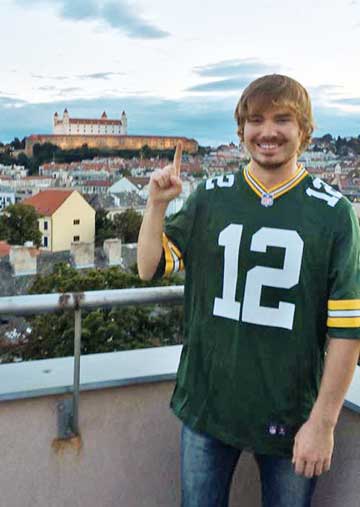 Former summer intern at Messiah, Paul Kaczynski ('08), first got a Masters of Arts degree in theology from the Graduate Theological Union (GTU) in Berkeley in 2014. This year he completed his Masters of Divinity requirements at Pacific Lutheran Theological Seminary and was endorsed for ordination in the ELCA.

Paul has just accepted a Call from the Northwest Washington Synod to serve as mission developer pastor at Luther's Table in Renton, Washington. Luther's Table is the rebirth of what was Renton Lutheran Church—a congregation that accepted death to be reborn as an emergent ministry of the ELCA. Renton Lutheran was the home congregation of Pr. Peter when he was growing up.

Writes Paul on his Facebook post, "Well, the secret is out! I have officially received a call from the Northwest Washington Synod to be the mission developer who hangs out at Luther's Table and leads the Sunday evening worshiping community called Roots of the Table. I am so excited and honored and grateful to be part of such a unique ministry site and I look forward to many conversations fueled by coffee, beer, and the Holy Spirit."
Click here to read more about Luther's Table
or visit its Facebook page at https://www.facebook.com/lutherstable.