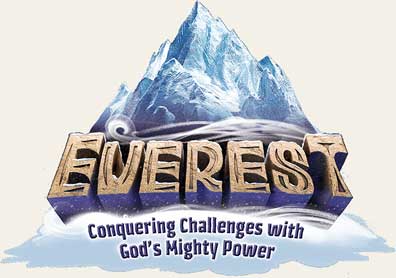 The VBS program is full. A wait list is forming in case of cancellations. To get on the wait list, contact This email address is being protected from spambots. You need JavaScript enabled to view it. or call Connie Howard in the front office at 360.574.7081.
This year the church will be transformed into an adventure filled, snowy Mt. Everest Base Camp. Things here at Mt. Everest VBS are, well, a little different from what you might be used to seeing. At Mt. Everest VBS, children learn the way they learn best. Not all children learn the same way, so Mt. Everest offers seven daily stations to meet the needs of and engage all kinds of learners.
Each day your child will be led by a Crew Leader with 5-7 other children through seven stations designed to emphasize and reinforce the day's Bible point and verse: Base Camp Sing & Play, Bible Expeditions, Mountaintop Treats, Imagination Station, KidVid™ Cinema, Glacier Games, and the Summit Celebration. Our primary aim and hope is to grow your child's faith and love for God and reinforce God's love for him or her, even through some of life's greatest challenges!
Two Programs
Preschool Program – children 4 years old (before September 1, 2015) through those entering kindergarten. The preschool VBS program is happening in the Dorothy Link preschool building located on the west end of Messiah's Hazel Dell campus. Drop-off and pick-up is at the Dorothy Link building.
Grade School Program – children entering grades 1-5. Drop-off and pick-up is at the main building of the Hazel Dell campus.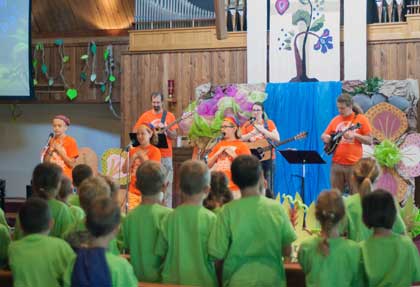 Everyone is invited to a daily celebration in the sanctuary at 11:35 a.m.
Drop-off and Pick-up
Check-in will begin at 8:45 a.m. each morning. Please do not arrive earlier as we won't be prepared to accept children until that time. The pick-up time for children in the preschool program is 11:30 a.m. The pick-up time for children in the grade school program is noon. Parents, grandparents and friends are invited to join us in the "Summit VIP" section of the sanctuary each day at 11:35 a.m. for the finale—a daily celebration of God's love you won't want to miss. At the day's conclusion, you will pick up your children at their designated Base Camps located in either the sanctuary or the foyer/courtyard.
Things to Bring
Please ensure your children wear sunscreen, close-toed shoes and bring a water bottle each day!
Save time during check-in on Monday
Download this Consent and Photography Waiver Form. Return your pre-filled form during check-in on the first day of Mt. Everest VBS, Monday, July 13.
An Invitation to VBS Culmination Sunday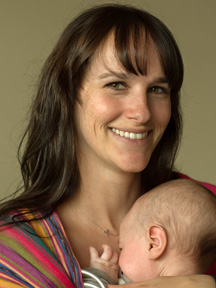 Joy StuderYou are welcomed to join in the fun at Messiah Lutheran Church and Preschool on Sunday, July 19 at the 9:45 a.m. service for the Mt. Everest Culmination Celebration! Our guests, the congregation and the children have the opportunity to re-live the ENTIRE week at this special service—including the chance for the children to sport their camp T-shirts and share with you their favorite VBS tunes.
Thank You
Thank you in advance for choosing Messiah this summer for VBS and sharing your child(ren) with us. If you have any questions, concerns or comments, I can be reached via This email address is being protected from spambots. You need JavaScript enabled to view it. or 360-574-7081.
See you at VBS!
Joy Studer
Director of Children's and Family Ministries