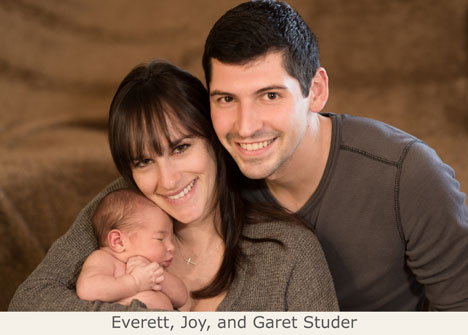 The Church Leadership Team is pleased to announce that Joy Studer will serve as Messiah's new Director of Children's and Family Ministries.
Joy comes to the position having worked nearly five years with special education students (preschool through 5
th
grades) for the Battle Ground School District. She has also worked as a private nanny and tutor. Additionally, Joy is a Certified Nurse Assistant.
Currently, Joy and husband Garet serve on one of Messiah's pastoral internship committees. She is also a member of the marketing team, helping manage the congregation's social media platforms and regularly updating its Facebook.
Joy will begin orientation and training for her new role on April 6. Her regular schedule will start Sunday, April 26. Alyson Schumacher, current director of the ministry, will end her employment on April 30 after which she will fill much of her time readying her family for an early-summer move to Ft. Leavenworth, Kansas.
Joy looks forward to the opportunity to help influence the spiritual and social development of children at Messiah and to offer ways to strengthen and support their families. Please welcome Joy warmly in her new staff position.