An Opportunity to Serve Neighbors in North Clark County
byline: Larry and Nancy Johnson

Compassion Ridgefield, one of Messiah's outreach commitments, is looking for a few (many) good (fair to middling are just fine too) people to help move materials and equipment on Friday, September 25, and/or Saturday, September 26, 2015. This is an excellent opportunity to be the helping hands and feet of Jesus.

Messiah′s crew is called "Set Up/Take Down" and you can register online. There are also lots of other crews, such as medical, dental, translating, hospitality, and flow. Massage therapists and chiropractors are also needed.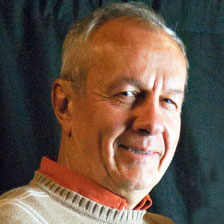 Larry JohnsonSet up on Friday, September 25. 4:00 p.m. at Ridgefield Church of the Nazarene (take exit 14 and follow Pioneer Street west into downtown Ridgefield; the church will be on the left and parking is directly behind it) to load up chairs and tables. 5:00 p.m. at View Ridge Middle School (directly across the street from the church) and/or Union Ridge Elementary School (direct north of the middle school; take a right on Fifth) to set up chairs/tables and dental equipment. Should be done in a couple of hours.

Take down Saturday, September 26, 2:00 p.m.; remove the chairs/tables/equipment and move back to the church. Again, should take no more than a couple of hours.
Messiah will also have a table at the Social Service Fair taking place from 8:30am-2:00pm on September 26. This table will offer small give away items and information about Messiah. The congregation also has the opportunity to have a table to give away new and gently used children′s books.

If you would like to help with any of these endeavors (including the donation of children′s books) or have questions about the event, contact us, Larry or Nancy Johnson at 360-624-6289/360-624-6295 or This email address is being protected from spambots. You need JavaScript enabled to view it.. You may also visit the official website to register as a volunteer.