1 minute reading time
(241 words)
A Year of Living Luke: New Wednesday Adult Bible Study

painting by Michel Martin Drolling, "The Return of the Prodigal Son," 1806.
Pr. Peter and Intern Pr. Allison invite you to the first of three six-week studies focusing on the Gospel of Luke. We'll study and explore God's voice in Luke, as well as God's story in our daily lives through a unique practice that Allison brings from her previous congregational ministry. The second and third segments will happen in the winter and spring.

The classes will happen twice on Wednesdays starting October 14 at 10:00-11:30am and 6:00-7:00pm. The classes are meeting in the Hazel Dell campus fellowship hall.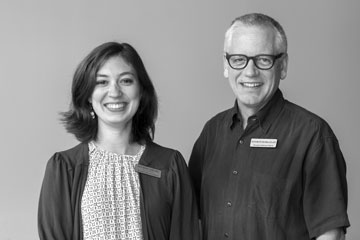 Intern Pr. Allison and Pr. PeterThe course is being co-written by Peter and Allison. Below is the outline for the first six weeks:

An introduction to Luke
Week 1 (10.14.2015) - How do you start a good story? An overview of how Luke begins and how we read him.

Weeks 2-5 will examine Messiah's mission statement in light of core stories unique to Luke's Gospel
Week 2 (10.21.2015) - We Care – Luke 7.36-50 – A sinful woman forgiven at Simon's house
Week 3 (10.28.2015) - We Share – Luke 12: 13-21 – More and bigger barns
Week 4 (11.04.2015) - We Serve – Luke 10:25-37 – The Good Samaritan
Week 5 (11.11.2015) - We Celebrate – Luke 15: 1-32 – Parables of "the lost"
As Advent starts, we will closely examine Luke's narrative leading up to and including Jesus' birth.
Week 6 (11.18.2015) - Luke 1:1-2:38 – Behold, Children are born!
Related Posts