Pastoral Intern Allison and Pr. Peter invite you to the spring sessions of
A Year of Living Luke
adult Bible study class. During the fall we explored how God's story and our story interact. In January we wondered how we would preach unique Lukan passages. During spring sessions of the class, we will focus on who Jesus is, and who we are as Jesus' disciples in the 21
st
century (with light optional homework). The classes are
Wednesdays 10:00-11:30am and 6:00-7:00pm.
Morning sessions meet in the Hazel Dell campus fellowship hall as well as the March 30 and May 25 eveing sessions. All other evening sessions will be in rooms 205-207 in the education wing (April 13, 20, 27, May 4, 11, 18).
Week 1 - March 30
Discipleship and the Call to It
Luke 5:1-11 – The Call of Disciples & Fishers of People
Luke 9:46-52 – True Greatness, Following Jesus
"I Will Make You Fishers of Men" might be a familiar phrase or song from Sunday School. As we begin again exploring Luke, this is a good place to begin the week after Easter Sunday. Now that the Resurrection has happened, what are we supposed to do about it? What does Jesus have to say about this? How does Jesus call his disciples?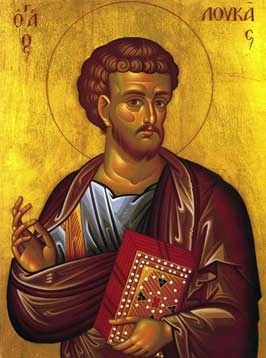 No class April 6 (VSD Spring Break)


Week 2 - April 13
Blessings, Woes, and Sermon on the Plain
Luke 6:12-26 (27-36)
The different gospels have different stories about Jesus' Sermon on the Mount. Luke's inclusion in chapter 6 includes the unique dual perspective of both blessings and woes. What central nuggets about Jesus' teaching and mission are expressed in this chapter, and what can we learn from them today?
Week 3 - April 20
Favorite Lessons from Sunday School
Luke 8:26-39 – Jesus Heals the Gerasene Demoniac
Luke 19:1-10 – Jesus & Zacchaeus
On the surface these stories have little in common. But if you are like me, they may have been ones you heard in Sunday School growing up. Who likes a good story about pigs, Legion, and the most unpopular vertically challenged man in town?
Week 4 - April 27
The Lord's Prayer & Jesus' Thoughts on Prayer
Luke 11:1-13
Many of our parts of worship come straight from the words of the Bible. This week we'll get to explore Jesus' first utterance of the Lord's Prayer and wonder what it means for us as the people of God today. What does it mean for Jesus to pray? What does it mean for you to pray? What happens when we pray this and other prayers as one body of Christ?
Week 5 - May 4
Wisdom from Luke: Stewardship and More
Luke 16:19-31 – The Rich Man and Lazarus
Luke 19:11-27 – The Parable of the Ten Pounds
Luke 21:1-4 – The Widow's Offering
This week provides some of Luke's most rich and intense stories. Rich people, a poor widow, a poor beggar named Lazarus, slaves at the mercy of a nobleman… These stories shine a stark light on the extremes of humanity, and who God is in the midst of it.


Week 6 - May 11
A Funny Thing Happened on the Way to Emmaus
Luke 24:13-35
Jesus goes incognito as he listens to the scuttlebutt of Jerusalem just hours after his resurrection. Could you imagine being one of the two people on the roadway? One of my favorite hymns "Day of Arising" (ELW 374) is based on this passage. Part of the liturgy, especially the Holden Evening prayer service, is taken from this passage as well.


Week 7 - May 19
Jesus is Risen! Now What? Exploring the book of Acts.
Luke 24:36-53
Acts 1:6-11
"Peace be with you," Jesus says and then he leaves the building and is lifted up in heaven, but not before he gets some free food (smart guy). It is commonly believed that the writer of Luke also wrote Acts. We'll explore this connection beginning this week.


Week 8 - May 25
Extinguishers & Translators Needed: Acts Continues
Acts 2:1-41
Now that Jesus is risen and has ascended to heaven, even crazier stuff starts to happen. Picking up from last week, our study of Luke concludes with Pentecost, and in this last week together we'll explore more of the connections between the Gospel of Luke and Acts as we reflect on this year of "Living Luke."