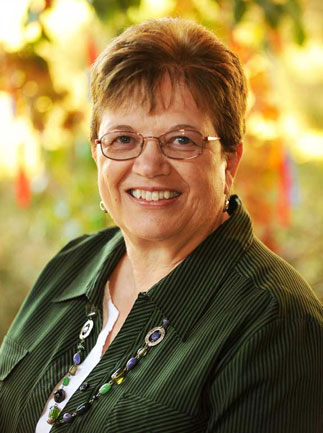 Why is Messiah Lutheran Preschool important to you?
Messiah Preschool was my baby! I put it together "from scratch" after being led in that direction by a "Jesus moment." I was about to return to teaching eigth and ninth grade English after maternity leave, when Messiah's council president (my late husband, Gary Winters) asked for help in finding someone to start a preschool program. I immediately felt called to the task and agreed to spend one year building a program. One year became 27! After I retired and turned the preschool over to Messiah, I stayed connected by serving on the Preschool Board. Then, to my surprise, last year I was called back to teach. It is a humbling experience to work with our truly gifted and caring preschool staff and be a part of the awesome program that Messiah Lutheran Preschool has become! Thanks be to God!
What is the best vacation place you've ever been to?
The Napili Bay area of Maui.
What would be the title of your autobiography?
"Never a Dull Moment!!"
What's a fun fact that few people know about you?
I am related to Admiral Luetjen, of the German battleship, The Bismarck. On my Italian side, I am related to Alyssa Milano, the actress.
What is something that made you laugh in your classroom?
A little boy in a Pre-K class once said to me, "Mrs. White, I love you and Jesus!" I felt honored that he put me in such great company!
What is something you've learned about yourself or your faith from your students?
No matter what is happening in the world or in my life; when I look into those sweet little, innocent faces ... so full of wonder and trust ... it is then that I glimpse the love of God!