Tuesday, February 23, 2021, 06:00am - 07:05am
This repeat is an exception to the normal repeat pattern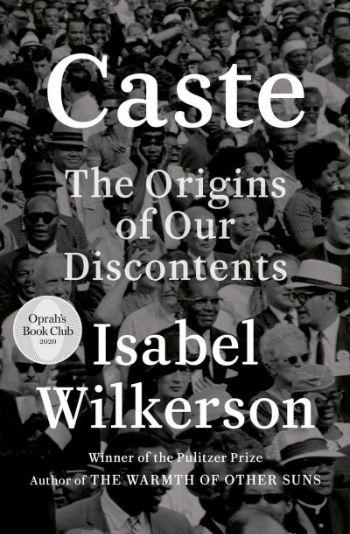 February 23 reading
Part Six: Backlash
pgs. 311-357


In her new book, Pulitzer Prize author Isabel Wilkerson observes that race in America is the visible agent of the unseen force of caste. She persuasively argues that caste is the powerful infrastructure—though an artificial construction in itself—that holds groups in inferiority or supremacy to each other and ultimately builds and explains the rivalry, distrust, and lack of empathy evident in our society. Wilkerson concludes that we cannot fully understand current upheavals in America's culture and politics without accounting for this human pyramid encrypted in all of us.


Wilkerson is a superbly good writer, mixing research with narrative and very human stories about Martin Luther King, Satchel Paige, a single father and his toddler son, and parts of her own experience as an African-American woman. Steeped in empathy and insight, Caste explores through layered analysis and stories of real people, the structure of an unspoken system of human ranking and reveals how our lives are still restricted by what divided us centuries ago.


Pr. Peter invites you into this challenging read and conversation in the hope that it heightens self-awareness and moves us all toward hope in our shared humanity.


Caste: The Origins of Our Discontents is available at Amazon in hardcover and Kindle editions.


Reading and Conversation Schedule for Caste
Tuesdays at 6:00a and Wednesdays at 10:00a


January 12-13 reading
Part One: Toxins in the Permafrost and Heat Rising All Around
pgs. xv-35


January 19-20
Part Two: The Arbitrary Construction of Human Divisions
pgs. 39-96


January 26-27
Part Three: The Eight Pillars of Caste
pgs. 99-164


February 2-3
Part Four (a): The Tentacles of Caste
pgs. 167-207


February 9-10
Part Four (b): The Tentacles of Caste
pgs. 208-260


February 16-17
Part Five: The Consequence of Caste
pgs. 263-308


February 23-24
Part Six: Backlash
pgs. 311-357


March 2-3
Part Seven: Awakening
pgs. 361-388