Wednesday, May 15, 2019, 04:00pm - 05:00pm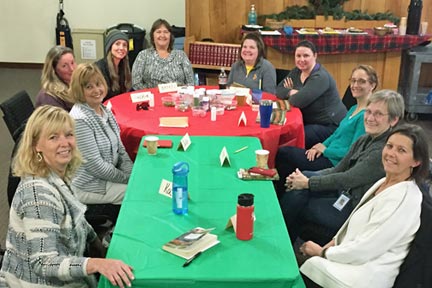 weekly at 4p | led by Pr. Kathy
Wednesday Connect is a small group experiment for moms of all ages to gather around books and prayer for connection with each other and with God. Led by Pastor Kathy, the group gathers from 4:00-5:00p as part of Wednesday's Faith Life in Progress (FL!P) activities.
The group is reviewing " Everything Happens for a Reason: And Other Lies that I have Loved " by Kate Bowler. You need not have read the book to engage in this lively discussion.
Nursery care is available beginning at 4:00p. If you have a child participating in Godly Play or Chaos, chaperones will take your child to the right activity at the right time. Dinner in the lower begins at 5:0p.
Newcomers are always welcome. For more information, contact Pr. Kathy.