Tuesday, April 16, 2019, 06:00am - 07:10am
This repeat is an exception to the normal repeat pattern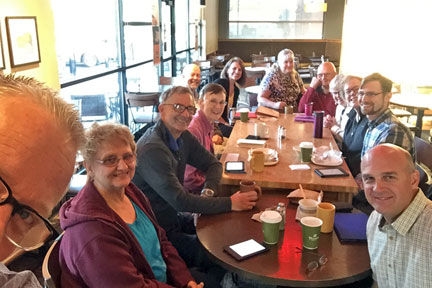 Reading for Apr. 16 - Chapters 9-12
The Tuesday Morning Prayer Breakfast Small Group is engaged in an 8-week study of C.S. Lewis' classic The Screwtape Letters. The group meets at 6:00a at Panera Bread Company on Highway 99 in Hazel Dell. Facilitated by Pr. Peter and Intern Pastor Joel, each session begins with prayer and ends when the first participant leaves for work, usually around 7:05-7:10a. Newcomers and guests are always welcomed and may pop in any week.


It's a perfect time to jump in, try it on, and discover how once-a-week prayer and study can enhance your spiritual life. The Tuesday Morning Small Group is always open to newcomers and guests. If you are a first-time guest, your breakfast is on Pr. Peter!


Synopsis of "Screwtape Letters" - This book is the classic masterpiece of religious satire that entertains readers with its sly and ironic portrayal of human life and foibles from the vantage point of Screwtape, a highly placed assistant to "Our Father Below." At once wildly comic, deadly serious, and strikingly original, C.S. Lewis's The Screwtape Letters is the most engaging account of temptation—and triumph over it—ever written.


About the Author
Clive Staples Lewis (29 November 1898 – 22 November 1963) was a British writer and lay theologian. He wrote more than 30 books which have been translated into more than 30 languages and have sold millions of copies. The books that make up The Chronicles of Narnia have sold the most and have been popularised on stage, TV, radio, and cinema. His philosophical writings are widely cited by Christian apologists from many denominations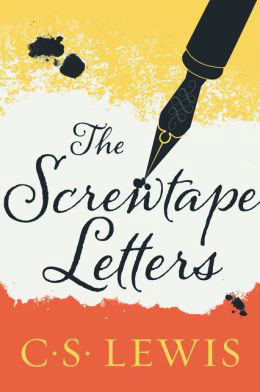 Reading Schedule for
The Screwtape Letters
by C.S. Lewis
Apr. 2
Chapters 1-4


Apr. 9
Chapters 5-8


Apr. 16
Chapter 9-12


Apr. 23
Chapters 13-16


Apr. 30
Chapters 17-20


May 7
Chapters 21-24

May 14
Chapters 25-28

May 21
Chapters 29-31