Wednesday, May 16, 2018, 06:00pm - 07:00pm
This repeat is an exception to the normal repeat pattern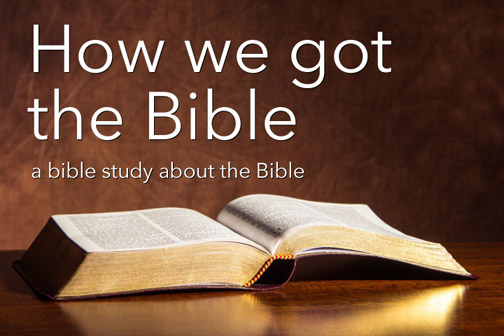 Sessions at 10:00a and the 6:00p each week.
FREE CHILDCARE during both sessions!
See the weekly topics below.
Are you curious how we got the Bible we hold in our hands today? In our new 7-week adult class, we will hear from leading voices in the Christian faith like: Rachel Held Evans, Phyllis Tickle, and Nadia Bolz-Weber. Drop in on any week, as each week of the series stands on its own and there will be minimal, if any, prep work for each week. Participants are encouraged to purchase a workbook to go along with the class. These are available for $15 on a first come first serve basis. To reserve your copy please email Intern Ryan–
This email address is being protected from spambots. You need JavaScript enabled to view it.
.

10:00-11:30a session meets in the fellowship hall
6:00-7:00p session meets in rms. 205-207


May 16
Interpretation: How Scripture Reads Us
May 23
Grace: Love is the Bottom Line