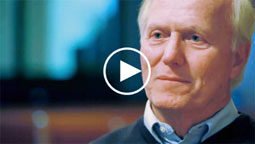 Messiah's Stephen Minsitry Team is planning a new training class this fall.
Listening is mainly what Stephen ministers do.
To "listen" another's soul into a condition of disclosure and discovery may be almost the greatest service that any human being ever performs for another. Douglas Steere from Gleanings: A Random Harvest
The goal of Stephen Ministry is to help those who are struggling to walk through the difficult times they are having. Stephen ministers feel called by God to help others who are grieving.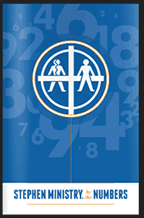 What is Stephen Ministry?We learn to listen carefully to our care receivers and to others, friends and family when they talk to us about their problems and concerns. However, what most of us don't realize when we begin this ministry is that we grow spiritually during this time of helping others. We learn to pray more and listen to the Holy Spirit. We read the Bible more, both for ourselves and our care receivers.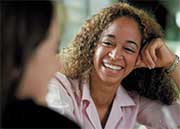 What is a Stephen Minister?We often form close relationships with our care receivers and with our fellow Stephen ministers. We care for each other, and our fellow Stephen ministers help us to provide the best care possible for those we serve.
Do you feel called to serve and listen to others who are hurting?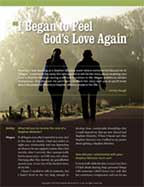 Care receivers
tell their storyStephen ministers at Messiah hope to provide a training course for new ministers this fall. The course involves 50 hours of training, and follow-up supervision and training sessions each Wednesday evening four times a month.
If you are interested in this ministry and feel called to be a part of it, please complete the Discovery Card and check Stephen Ministry as an interest. You may also talk to any one of the Stephen ministers when you see them at church or contact one of them by phone or e-mail.