As preparation ramps up for the start of VBS next week, Joy Studer, Director of Children's and Family Ministries muses on her "Yes."
It was supposed to be my summer vacation! Something those of us in education guard ferociously every year. So what was I thinking? I said yes to be a volunteer for Vacation Bible School. Having never been part of a "VBS" before I had no idea what to expect. However, when Alyson Schumacher asks you to volunteer, she makes it terribly difficult to say no. "You're a teacher! You have such a gift with children! I could really use your positive energy!" Thank you very much. However, I use my summer vacation to mentally prepare for that gift and positive demeanor; and part of the preparation is my being kiddo free!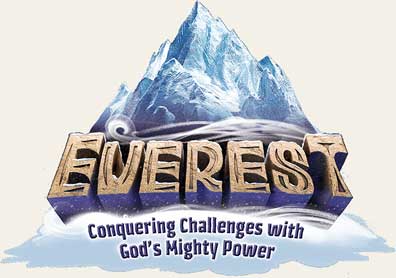 Shows what I know ... of course I said yes ... and what an incredibly memorable experience it was! I was so moved by the fact that 70% of children that came to Messiah's Vacation Bible School were from other congregations or had no home church at all. Some of the children wanted to know whom Jesus was and what it was he did. The outreach opportunity was gigantic! I was floored by the camaraderie of multiple generations being volunteers together to make this the best God experience for all the kids no matter where they were from. The volunteers ranged from about 9-70 years of age.I was humbled by the responses to my questions about the Bible points of the day, where kids opened their hearts to one another telling personal tragedies and losses of family members, pets, and stories of bullying and heroism, and then some beautifully spirited children would look up at me and ask, "Should we pray for them Ms. Joy?" My heart grew with each child that told me where they had seen God that day—in each other, in the stories they heard, and in the volunteers around them. The God sightings grew deeper for them daily.

I came away from my first VBS experience knowing I wanted to be part of it every year. This congregation opens so many doors to these kiddos and I'm beyond thankful knowing that this year, I will be making this magical experience happen for many other volunteers and children. I am honored, blessed, and excited to now be the one enthusiastically asking volunteers to open their schedule and hearts to help these children, and themselves, experience God at Messiah's Vacation Bible School.