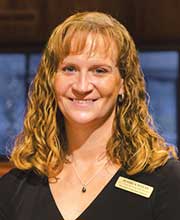 Summer is an exciting time for youth and young adult ministry. For most people, the summer schedule is a time that tends to be a little quieter. For me, it's pretty busy. Summer is a time when students are out of school and have the ability to participate in mission trips, summer picnics in the park, college age Bible studies, the backpacking trip or the beach camp-out.
At the beginning of the year, I talked about when I was in high school and my first experience on a mission trip to Colorado. Through the ability of Facebook, I actually found a picture from that trip (I'm the second one on the left). Amazingly after all these years, I can actually name every person in that photo and I keep in touch with many of them. It was life changing for me.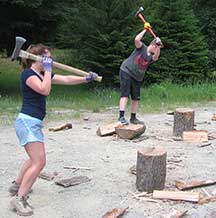 As I'm writing this, I'm also preparing for the high school mission trip with Idaho Servant Adventures at the end of June. The middle school mission trip to the Nez Perce Reservation is at the end of July. I'm excited for the students who will be participating, some of them on their first ever mission trip.
What is so special about leaving your community and traveling to another place to serve? Well, have you ever realized that every day we experience sunrises and sunsets, but sometimes it is not until we are camping or on a hike, that we truly "see" those vibrant colors? I think the same thing happens on a mission trip. Participants are taken out of their everyday routines and given a change in perspective, a chance to find their passions and maybe a few growth areas. It is a chance to connect to what God is up to... because sometimes we don't take the time to stop and realize it.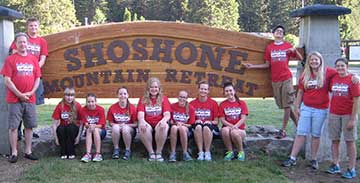 Youthworks (the group the middle school participants will be serving with) has said that "God's mission for us is far more than a trip. But we know, for many, living out that mission begins with a trip." Every day is an opportunity to love the people God puts on our path whether it is here in Vancouver or a small town in Idaho. May you find an opportunity this summer to stop and see what God is up to in the places around you.