2 minutes reading time
(409 words)
Changed for Good - Mission Trips this Summer

"How does God's love abide in anyone who has the world's goods and sees a brother or sister in need and yet refuses to help? Little children, let us love, not in word or speech, but in truth and action." 1 John 4: 17-18

When I hear the words "Here for Good" my thoughts immediately go to service and the ways in which we can use our time, talents and financial resources to help others. When I was in high school, I went with my church youth group (with my mom as a chaperone) on my first ever mission trip. We worked in Loveland, CO, doing home repairs, in soup kitchens and with Urban Servant Corps before heading up to Sky Ranch Lutheran Camp to hike and enjoy the outdoors. I remember how amazing it was to drive in the mountains for the first time, to work in an urban setting and—even as a high schooler—to be allowed to do work projects. I will never forget shingling a roof with my mom ... neither of us had prior roofing experiencing, but after that week we had confidence and with the help of the entire group had finished the house.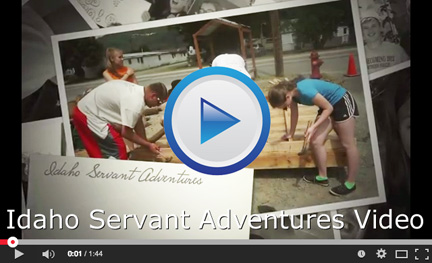 Perhaps it was because I was coming from a small town in Wisconsin, taken out of my comfort zone into the amazing Colorado Rockies or perhaps it was because people actually thought that I, a high school student was capable of accomplishing great things, but regardless, that trip truly changed me and shaped my future (for good).

Now, skip ahead (a few) years. I have been on over 20 mission trips. Service is something I am passionate about and something I want to be sure the youth and young adults at Messiah have the opportunity to experience. This summer the middle school youth will be heading back to the Nez Perce Reservation to help with home repair and putting on a VBS for the local community. The high school youth will be working with Idaho Servant Adventures. During the day the group will head out for work projects and in the evening they will return to Shoshone Base Camp, quite similar to the trip I experienced as a high school student.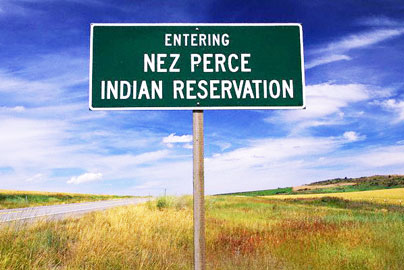 I am always amazed at how much is accomplished in such a short amount of time. God's love through Messiah is truly shown to the community. And the lives of those who participate are always changed for good. ~Jessica Potts, Youth Director