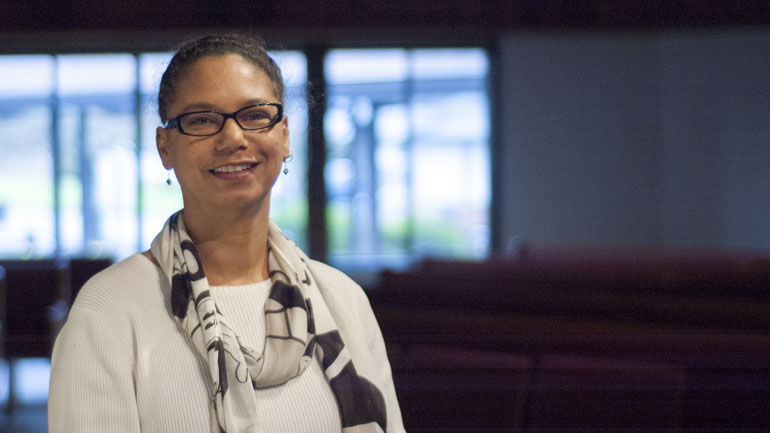 What was an important Jesus moment in your life?
It's hard to pull one moment out. He's always there as life takes you up and down, but I remember when my grandfather passed away. My grandmother was very involved in her church and when the day came for my grandfather's funeral, she wore a lavender suit. When we walked into the church there was a sea of purples, lilacs, lavender and shades in between. Not sure how it happened, but it was a profound feeling of love and respect for my grandmother that I felt from all those folks. For me it was just another way for God to shine his love for us all on this day of grieving.
What is your favorite TV show and why?
The Walking Dead. Watching people come together in a community, dealing with the darkness that has become their life, but continuing to persevere. I'm a zombie fan and this show is the most realistic if there ever was a zombie apocalypse. Our household is ready if the day ever comes.
What is the best vacation place you've ever been to?
Disneyworld with Katie and Sara was the best vacation. We travelled there during Christmas a couple years ago and the vacation itself was wonderful. The girls were old enough to enjoy without me having to facilitate. It was strange to be wishing folks Merry Christmas in swimsuits though. We've decided that we would much rather be home for Christmas.
What's the most trouble you've ever been in?
When the girls were much younger they went to Boys & Girls Club for a short time. I dropped off a child there one day after school and they were closed. I didn't realize this and left. My husband David got a call from the elementary school asking him to come pick up his child. He wasn't happy.
What is one of the dumbest things you've ever done?
See my answer above.
Why do you believe in God?
As a small child, I spent much of my time with my paternal grandmother whom I always thought of as the cornerstone of her church. Her faith was unwavering and even when I didn't understand it, I did know the grace and forgiveness God grants us. He is always with me, even when I wasn't willing to speak with him. I guess I don't know how not to believe in Him.
Why Messiah?
We came to Messiah by way of a family baptism. After that event we attended a few more times and each was warm and welcoming. As a family fairly new to Vancouver, we were in the market for a church home and Messiah was filling all our requirements. As time as passed, the same qualities keep us here; always wanting to be a part of this family we call Messiah.