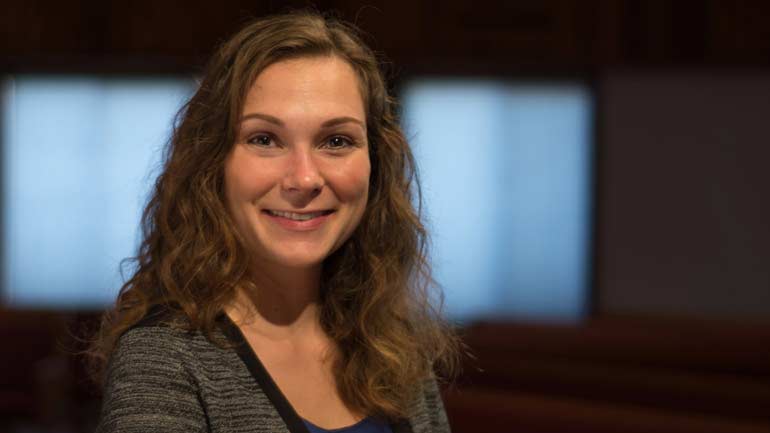 What was an important Jesus moment in your life?
Three years ago my parents, my adult sister, and I each felt a different need to move from our home in Colorado to Minnesota. We set a conservative timeline, aiming to arrive in 3-5 years, but everything with our respective job and school careers fell into place so that we could move within four months. Within a year of our arrival my grandfather was diagnosed with stage-four cancer. In the midst of this trial were immense blessings: we were able to spend his last two years by his side rather than 900 miles away, and walk with him in his last hours as he left this world for the arms of Christ.
What is your favorite TV show and why?
Battlestar Galactica. It blends fabulous writing, all the fun of science fiction, and fascinating questions about God and humanity. It also has robot-people in space.
If you could sit down with anyone in the world for coffee, who would it be?
"Doubting" Thomas—he gets such a bad rap, but I think he exemplifies how the life of faith often feels for most of us. I would love to hear his side of the story.
What's one of the dumbest things you've ever done?
Once, when making banana bread, I mistook powdered sugar for flour. Rather than becoming a solid pastry, the resulting "batter" boiled over, caught fire, destroyed the oven, and almost burned down our house.
What do you like best about working for Jesus and his people?
The fact that God became human tells me that despite our sin, there is something worthy about the human condition. The people of God show me each day that this humanity that we share with God is precious gift, which is best experienced together.
Why is the church community important to you?
We live in a world of radical individualism, which can leave us feeling isolated. But the community of the church reminds us that we were created to be together, that we can find connection in our shared existence, and that we have communion in the body of Christ.